Book Now
9 Texas National Parks to Visit on your Campervan Adventure
The US is a prime spot for camping activities, and honestly, who doesn't love campervan camping?
Camping as an outdoor activity is a wonderful way to spend the day and enjoy Mother Nature's gift – whether as a once-in-a-while activity or as a favorite outdoor to-do thing.
You can find plenty of national parks to visit here for families, nature lovers, adventure seekers, and whoever loves relaxing in nature.
Now, Texas has about 300,000 square miles of forest, desert, rivers, canyons and coastline. Its breadth is difficult to appreciate until you take a cross-country tour to discover the state.
Read more to discover our choice of the many incredible Texas national parks to explore on yourRoameo campervan adventure and what you can expect.
Padre Island National Seashore
Texas boasts a long stretch of coastline along the Gulf of Mexico. Visit South Padre Island if you wish to visit Texas's southern tip and be close to the ocean.
On Padre Island National Seashore or South Padre Island, you can drive along the beach shoreline and even camp along the shore if you want. Imagine just being able to park your Roameo campervan feet away from the ocean!
Guadalupe Mountains National Park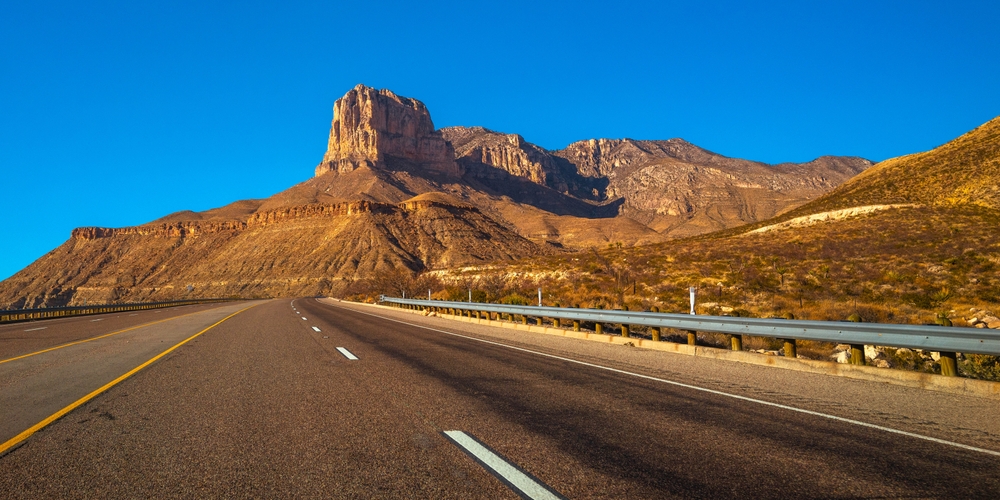 This national park is home to the state's highest mountain top. If you are a fan of challenging hiking, this might be great for you. Remember it can be hard hiking for most. There are a few shorter hikes in the park that are equally beautiful such as Hunter's Peak and Devil's Hall. You can even just stop for a bit to take in the stunning views and enjoy nature and it will still be a great stop for your Roameo campervan adventure across Texas.
Big Bend National Park
This park has no less than 800,000 acres, indeed a big national park. There are a lot of things to see here, so you will need at least a few days to camp around this park if you want to truly see its beauty.
Santa Elena Canyon, The Window Trail, South Rim, and Ernst Tinaja are among favorite hikes while there. Santa Elena Canyon is one of the most popular walks in the park since it follows the Rio Grande River and takes you between the canyon walls. It's a short trek, but the drive is also incredibly lovely. The trek is 1.5 miles long and gains 610 feet in height.
Caprock Canyon State Park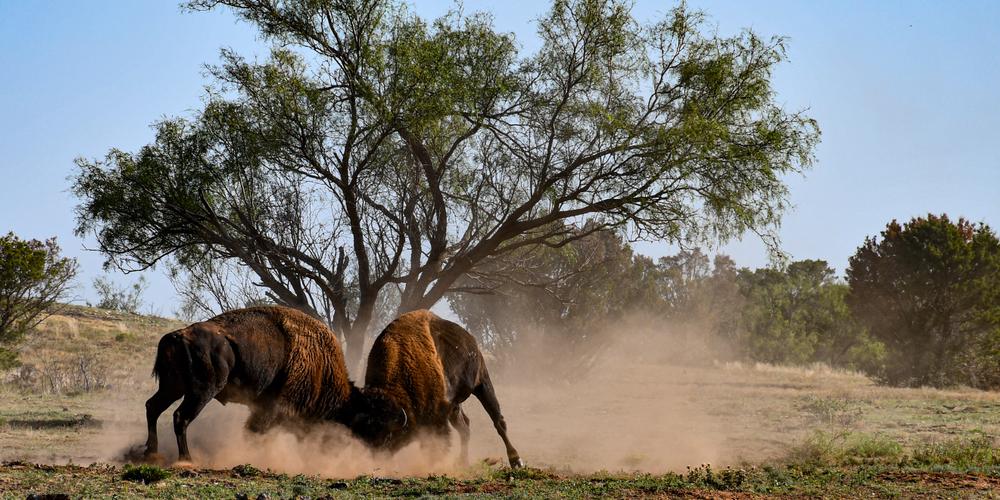 If you want a walk-in desert experience, this is the one. There are great hikes in this area that are worth the trip. And even if you don't have time to hike, it's worth a scenic drive through the park. You might encounter wild bison there, which is pretty cool to see but do not approach them, of course, give them space.
One of the many hikes you can do is Canyon Loop Trail. It brings you amongst the tall canyon walls, up to the ridge, and back down through a wash. There are a few stream crossings, and water depth varies from season to season.
If you find this park interesting, you can check Palo Duro Canyon State Park, a big brother of Caprock formed millions of years ago. There is a Lighthouse there, with an amazing dirt-road scene to walk to, another worthwhile walk.
Sea Rim State Park
The Sea Rim State Park preserves almost 5 miles of ocean beachfront in the southeast portion, where the Gulf of Mexico meets marshland. Body surfing is a close second to bird viewing, especially during migration season. The Gambusia Nature Trail Boardwalk, which meanders across the marsh as though walking on water, is a popular feature.
The neighboring McFaddin National Wildlife Refuge, Sabine Pass Battleground, and the Great Texas Wildlife Trails are also worth a visit. The ocean is within walking distance of all campsites.
San Angelo State Park
The perfect habitat to support a wide diversity of rangeland wildlife and wildflowers spread over 7,000 acres. The roadrunner and armadillo, Texas' state mammals, may frequently be spotted here, and the park also preserves the endangered horned lizard species.
Petroglyphs, prehistoric animal trails dating back 250 million years, a mastodon fossil site, and a strange 1847 cemetery are among the park's unexpected attractions.
Dinosaur Valley State Park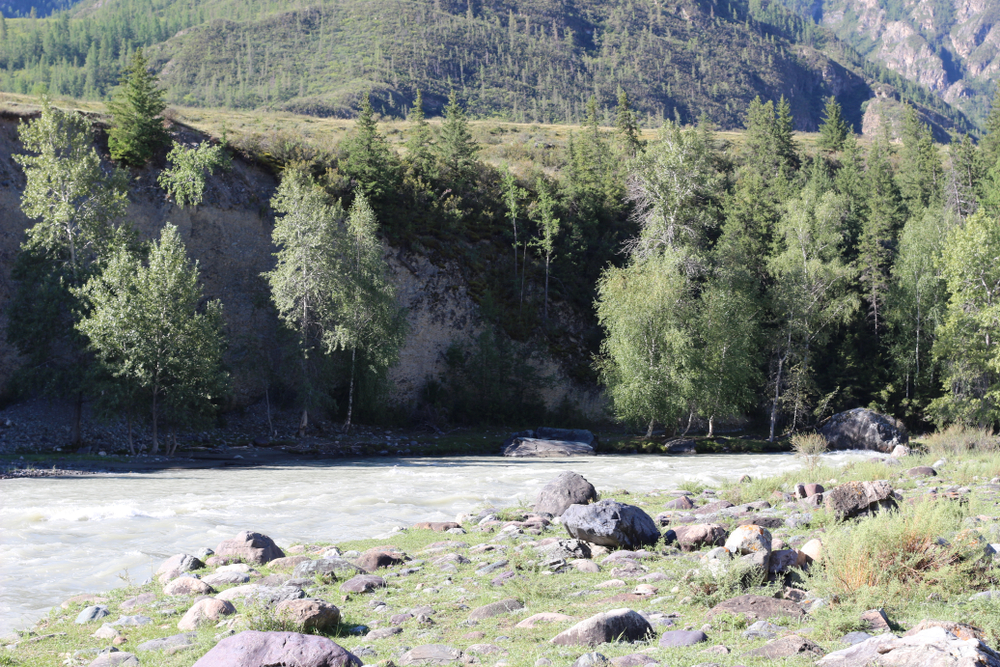 This one is something unique! Hike along a magnificent river and step into a dinosaur trail that has been frozen in a historic seabed. Dinosaur Valley State Park, in the vibrant town of Glen Rose, is a National Natural Landmark with a well-traveled route where dinosaurs made their footprints in the soft mud 113 million years ago.
Garner National Park
This park is in Concan, Texas, and it is a fun place to camp. Because of the range of activities available at this park, it is also a popular option among families and youngsters.
Summer is the greatest time to visit since they have a large dance floor that you can join and experience.
Apart from dancing, there is a large range of activities available here! To explore the river, rent a paddleboat or simply relax and tube along it. The Frio River is also suitable for canoeing, kayaking, and fishing.
This park is filled with natural beauty that you must visit! Hike or bike around 11 miles of gorgeous paths. Even better, enjoy it while horseback riding! This park provides several options to choose from and is a great stop on your Roameo campervan adventure!
Inks Lake National Park
If you like water activities, this is another great place to visit and it has about 200 campsites making it another easy choice for camping.
This lake is one of the largest in Texas and apart from water activities, even scuba diving, you can buy food, snacks, camping supplies and even souvenirs at the parks store. There are also 9 miles of scenery and observe nature at its finest! Hike through shady forests and enjoy wildlife watching!
Bike your way through the hiking trails if you want. Don't miss out on exploring Devil's Waterhole and the waterfalls in Valley Spring Creek.
If you want to explore Texas in style, Roameo is offering luxury camping accommodations inspired by nature, combining hospitality with transportation. Texas is a paradise for camping lovers, there are lots to do and see! Check here for much more camp-friendly national parks in Texas. Enjoy the adventures!