Book Now
What Beginners Should Ask When Renting a Luxury Travel Van
Renting a Luxury Travel Van
Are you ready to take your life off-road and immerse yourself in the great outdoors? With the right luxury travel campervan rental, you can freely embark on an incredible journey of exploration and discovery.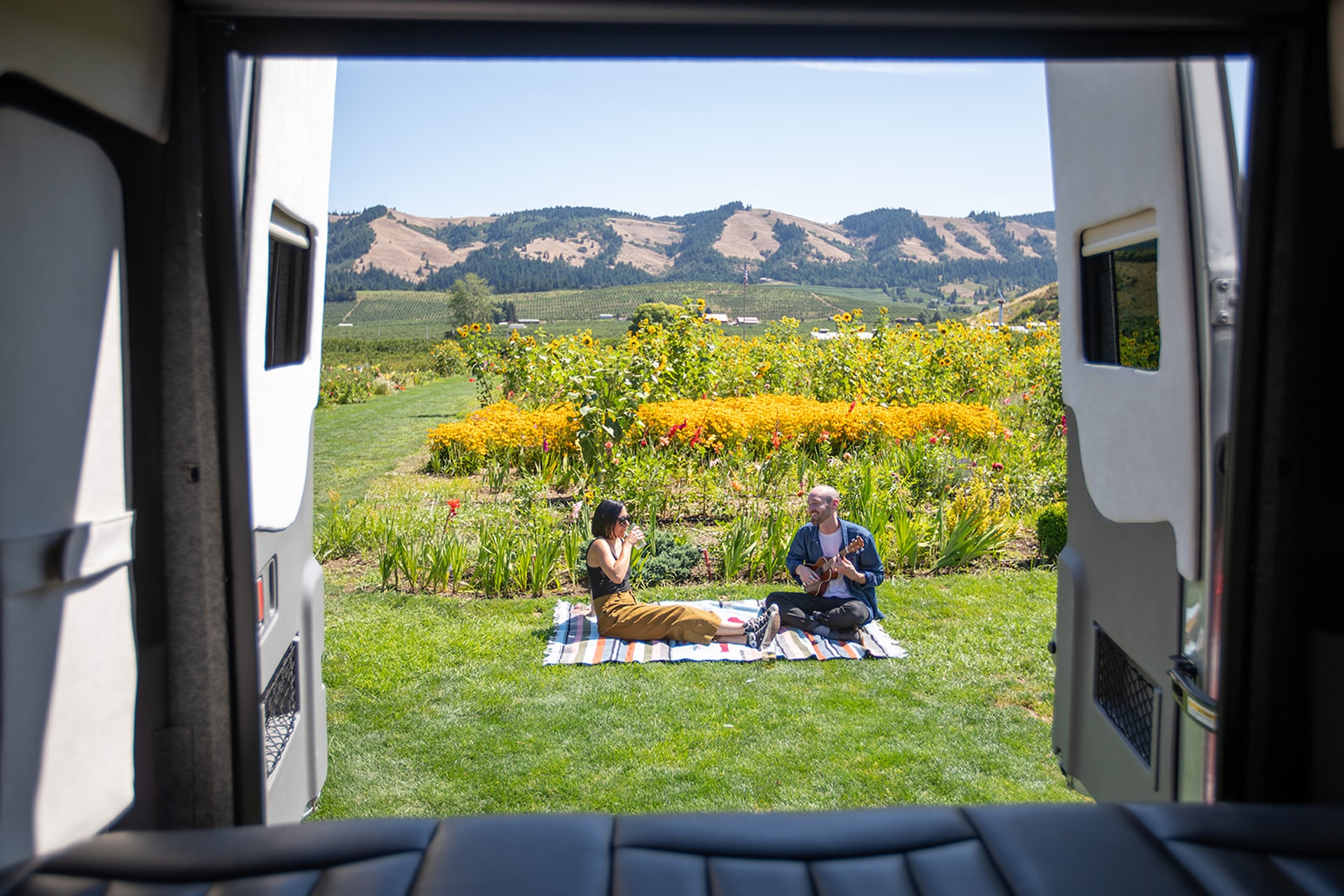 Are you ready to take your life off-road and immerse yourself in the great outdoors? Whether you're a novice camper planning your first adventure, or an experienced outdoor enthusiast looking to upgrade your outdoor experience, there's no better way to do so than by renting a Roameo campervan mobile suite! With the right luxury travel campervan rental, you can freely embark on an incredible journey of exploration and discovery.
But before you hit the open road, there are some key questions you should ask to make sure you're renting the perfect campervan mobile suite for your needs. After all, you want to ensure you have the best possible trip, so it's essential to be honest about your ideal camping situation and capabilities.
So what do you need to consider? Don't worry—we've got you covered! Here's a handy guide to the important questions you should ask yourself and the rental company before you commit to any rental.
What to Ask When Renting a Travel Van For First-Timers
Question #1: What kind of camping will you do, and how many people will join you?
The first step in campervan camping is choosing the right campervan for your needs. When it comes to size, you'll want to consider how many people will be camping in the van. If you're camping alone or with one other person, a smaller campervan will be sufficient. But if you plan to camp with a group of friends, you'll need a larger campervan , or several, to accommodate everyone. Roameo's fleet includes vans that can sleep and drive up to four people, as well as group reservations so all your friends can join!
The type of camping you plan to do will also influence the type of campervan you need. If you plan to do some boondocking (camping without electricity or running water), you'll need a campervan equipped with off grid electricity, temperature control, a water pump, and a toilet.
Question #2: How often will you camp and change locations?
If you plan on camping frequently and changing locations often, a travel campervan may be a great option for you. Travel campervans are designed to be driven easily and quickly, so you can easily move from one campground to the next without too much hassle. Plus, since travel campervans are typically smaller than motorhomes, they're much easier to park and maneuver around cities and tight campsites. Our Roameo campervans are 19 feet long, which is the typical size of a truck/SUV and can fit in normal parking spaces.
On the other hand, if you plan to stay in one location for an extended period of time and are comfortable driving a larger vehicle, you may want to consider a larger motorhome or fifth-wheel trailer. These types of vehicles are designed to be parked in one spot for as long as you need, with plenty of space and amenities to make your stay comfortable. Make sure to check ahead of time that they will fit in all your desired stops!
No matter which type of vehicle you choose, make sure to consider your needs and how often you plan to camp and change locations. With the right vehicle, you'll be able to enjoy the outdoors and explore the open road in comfort and style.
Question #3: What will be your daily routine?
Knowing how you plan to use the campervan will help you narrow down the options available to you. Do you need a campervan with a lot of storage space for your baggage or equipment? Do you need a campervan with a lot of seating for a large group? Or do you need a campervan with a high towing capacity for towing a trailer? By knowing your daily routine, you can make sure you rent a campervan that is suited to your needs.
To ensure your comfort as you go about your routine despite being away from the city's conveniences, a comfortable bed, a cooking area, and plenty of storage are all must-haves. You'll also want to ensure you have enough power to charge your electronics and run lights. Writing out your daily schedule is a great first start to seeing what features you will actually need on your trip.
The Bottom Line: The Importance of Taking Your Time Researching the Best Campervan Mobile Suite for Your Travels
Making the effort to research the best mobile suit for your travels is essential. It can make the difference between a great experience and an unpleasant one. So take your time, consider your needs, and find the right model for you. With the appropriate mobile suite, you'll be able to explore the world with greater ease and convenience.
Are you looking to rent luxury travel vans on the West Coast? Look no further than Roameo, the premier provider of campervan rentals on the West Coast. With a large selection of luxury vans to choose from, you can find the perfect vehicle for your next trip. Whether you're taking a road trip with your friends or family, or looking for a comfortable and stylish way to get around town, Roameo has you covered.