Book Now
Your Vehicle For Soul-Stirring Adventure
Offering much more than a van or camper, each of our luxury mobile suites is your personal conduit to freedom, outfitted with everything you need to feel at home in nature. Prepare to be moved in more ways than one.
the full Tour
Dream Bigger Here
Trade sleeping bags and close-quarter cabins for a luxe Queen-sized bed that sleeps two comfortably.
Spread out on plush bedding and wake up refreshed for another day of adventuring.
Food For Fuel
Whether it's a piping-hot cup of joe to start the day or a chilled mid-day cheese platter, our Travel Suites feature your everyday necessities to stay fueled while en-route.
In addition a refrigerator, you have access to a kitchen sink and a microwave.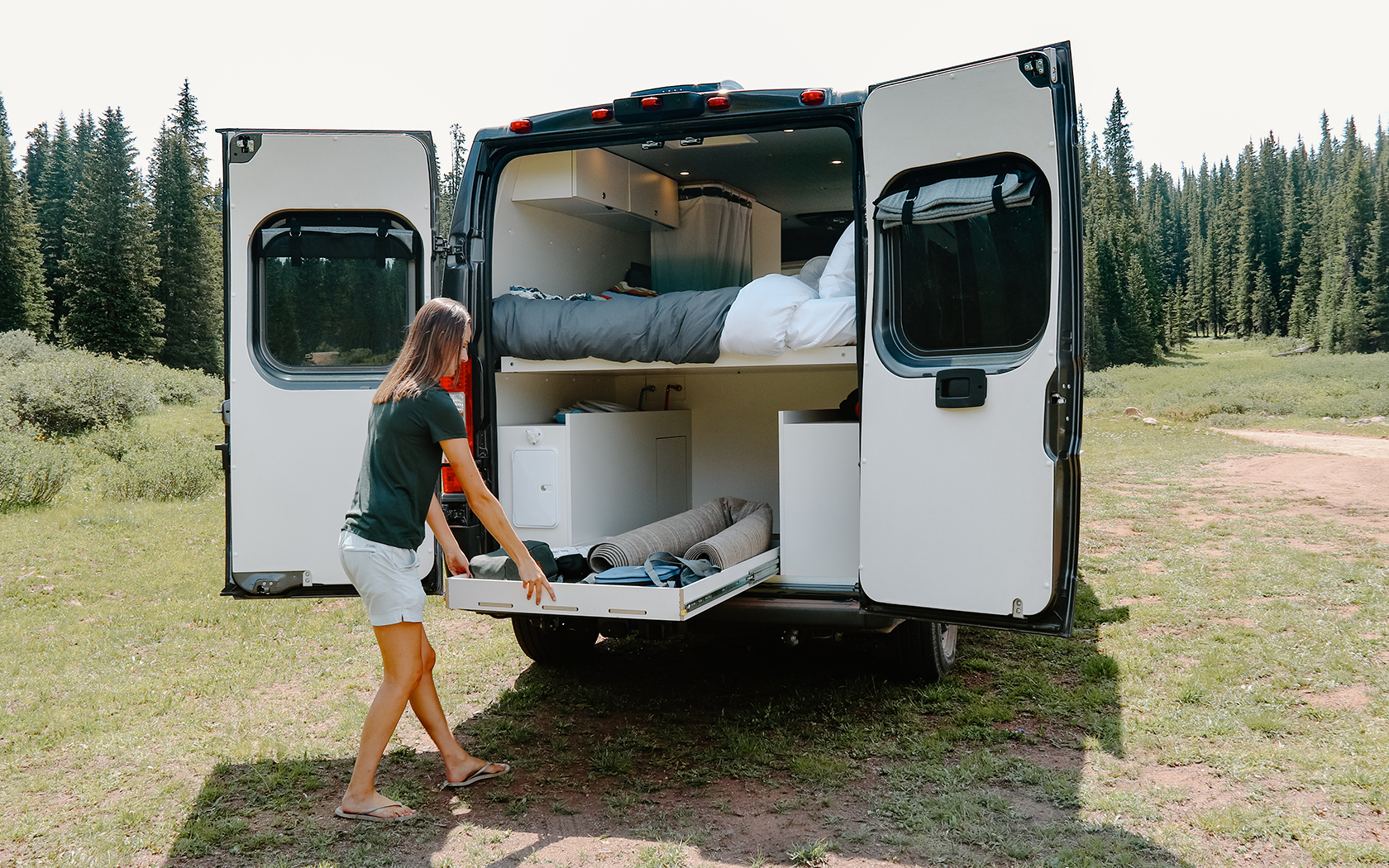 Pack Right, Not Light
Every great adventurer needs the right gear and accessories for their journey. Make the most of your space with convenient storage for your luggage, equipment, camping gear, and board games.
Your Travel Suite hosts both rear garage and interior storage compartments totaling 80 cubic feet, so you can simply stow and go.
What We Bring to the Table
Your standard Roameo Mobile Travel Suite seats two passengers, and includes two front-row swivel seats. As for dining, your kitchenette includes four different pop-up surfaces for dining or food prep.